I would like to thank everyone who has submitted recipes. Let's check out what our members are dabbling with in their kitchens.
CSA member and coordinator Marianne Wagner shared this recipe, which uses beets. Try this when you are in a mood for a tasty and colorful dip that will surely attract attention. Wow! Look at that color!
(Photo by Marianne Wagner)
Roasted Beet and Goat Cheese Dip
Ingredients
1 large beet (roasted, peeled and chopped)
4 oz. goat cheese (regular or infused with honey)
2 Tbsp. honey (regular or infused with garlic)
1 Tbsp. balsamic vinegar
2 cloves garlic (minced)
Juice from 1 lemon (add zest if desired)
Salt and pepper to taste
Steps
To roast beets, preheat oven to 400 degrees and rub them with olive oil and a pinch of salt. Wrap beets in foil and roast about 45 minutes or until fork tender on a baking sheet.
Remove beets from oven and let them cool for about 15-20 minutes. Peel beets and cut into chunks.
Add all ingredients to food processor and blend until just smooth (about 1 minute) and then serve it in a dipping bowl.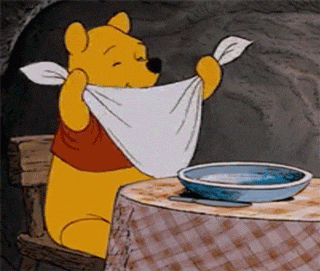 CSA member Lee Ann shared a healthy, grilled veggies side dish that was adapted from https://natashaskitchen.com/balsamic-grilled-vegetables/ . Fire up the barbie!
(Video screenshot)
Balsamic Grilled Vegetables
Servings: 6 people as a side
Ingredients
1 medium green zucchini sliced into 1/3" thick rings
1 medium yellow squash sliced into 1/3" thick rings
1/2 lb. baby bella mushrooms halved or quartered if large
8 oz. snap peas
1/2 large onion cut into 1/2" wide by 1" long slices.
1/4 cup olive oil
3 Tbsp. balsamic vinegar
1 tsp. sea salt or season to taste
1/2 tsp. black pepper or to taste Steps 1) Preheat your grill to med/high (400˚F). Oil a grilling basket. 2) Place all of your sliced veggies into a large mixing bowl. 3) In a small bowl or measuring cup, whisk together: 1/4 cup olive oil, 3 Tbsp. balsamic vinegar, 1 tsp. salt and 1/2 tsp. black pepper. Drizzle marinade over sliced veggies and toss to evenly coat. Marinate 10 minutes at room temperature. 4) Preheat grill basket for 10 minutes with the grill cover on. 5) Place all of your vegetables in hot grilling basket (discard excess marinade) and barbecue at 400˚F for 10 to 12 minutes or until veggies are tender, tossing a few times to ensure even cooking and caramelizing. Transfer to a platter and garnish with fresh parsley, chives, or even basil if desired.
CSA member Colleen Orozco sent in a stir fry recipe that uses eggplant and string beans. The wonderful aspect of stir fry dishes is that they are relatively quick to make, which is nice when you are having a busy day or week. Check this out.
(Photo by Colleen Orozco)
Eggplant/String Bean Stir Fry with Garlic, Ginger and Crushed Red Pepper
Ingredients
1 large or 2 small to medium eggplant (I peel them, but you don't have to) cubed
1/2 pound green beans, trimmed
1 Tbsp. minced ginger
1 Tbsp. minced garlic (2-3 cloves)
Crushed red pepper to taste
2 Tbsp. tamari (or low sodium soy sauce)
1 Tbsp. vegetarian oyster sauce
Sesame oil and canola oil for cooking
Steps
Place string beans in wok or large sauté pan with about 1/4 cup of water, and let them steam with a lid over them for 2 minutes.
Then remove the lid and let the water steam off for another minute. Put the beans in a bowl for now.
Then add about 2 Tbsp. canola oil and a tsp. of sesame oil, and stir fry the eggplant until browned on most sides -- about 2-3 minutes.
Put the eggplant aside with the string beans.
Use a little more oil, another tablespoon or two, and a splash of sesame oil if you like.
Add the garlic ginger and crushed red pepper and cook until golden and fragrant, about a minute.
Then add back in the eggplant and string beans, cook for a minute stirring, add the Tamari or soy sauce, and oyster sauce.
Stir fry for another 2 minutes then serve.
Serve over rice if you like, or with some protein choice. If I'm hungry, I add in some tofu! Usually, I just eat all of it in a big bowl topped with some cashews.
Enjoy and keep submitting your recipes to me at jerseyeditor@gmail.com.